Our mission is to empower nurses and health care professionals to become successful  real estate investors through education, community, and sisterhood.

Our goal is to change the lives and future for nurses and healthcare professionals who feel stuck in their profession by providing education for real estate investment opportunities to grow their individual portfolios.
We are a community of like-minded women with a shared vision of being successful real estate investors.

We share the various ways to invest in real estate.

We support individual REI businesses and brands.

We provide a safe environment for investment opportunities.



2021 Nurse REI Club Retreat
Our very first retreat was absolutely amazing! We learned, laughed, prayed, cried, and partied all weekend. Most importantly, we bonded as "nurse/sisters investors."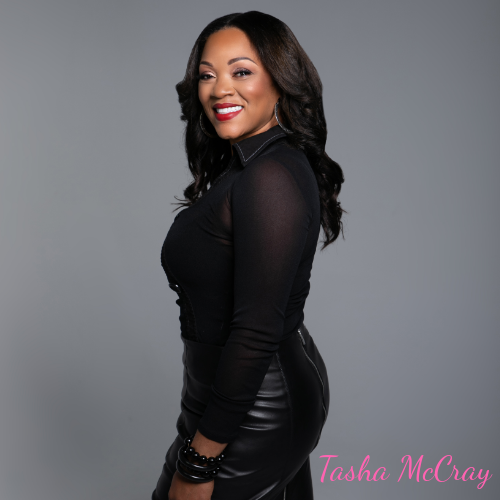 Welcome, I'm Tasha McCray!
Thank you for visiting The Nurse REI Club. A little about me… On the tail-end of my 25-year nursing career, I was faced with a decision to keep working hard or put my hard-earned money to work for me. I decided to do the latter. So, I began studying and researching everything about real estate investing. I absolutely fell in love with the idea of having so many avenues in which to invest without having a ton of money. I started with wholesaling and lending money privately using my self-directed IRA. Next, I began purchasing my own properties using creative financing and unique strategies as well as doing JV deals with other investors nationwide. Earlier this year, I decided to change my business model which is owning group homes (best real estate investing decision to-date). Because it allows me to pair my nursing experience with my love of real estate investing while serving communities and helping the undeserved population. It's hard to believe I've done all of this in 3 years! Thankfully, I had a few great mentors along the way. That was when I became passionate about helping other nurses create/generate multiple streams of income through real estate investing which resulted in the birth of The Nurse REI Club...a platform just for US!
We're not just a FB group!
Here's what you can expect from The Nurse REI Club Membership:
Tools to become an active or passive real estate investor via monthly trainings

First right to purchase off-market properties

Up-to-date real estate market trends

Interaction on private platform (The Nurse REI Club™ Membership)

Opportunities to Invest or JV with Other Investors through Partnerships

Participate in Community Outreach Events

Credit Repair Discount with Affiliates of The Nurse REI Club™

Discounts to specialized courses

Weekly push notifications with proven real estate strategies

...and much more!
Here's what others are saying about The Nurse REI Club, Tasha, and the courses...
The Nurse REI Club Quarterly Membership Meetup was absolutely amazing! The knowledge received today was priceless. I'm super excited for everything that is to come. Thank you Kanika Bradshaw for bringing the heavy hitters🔥 today! I don't know about everyone else but I'm ready to hit millionaire status!
This is where the money resides.....it's this group right here for me I love it.!!!!!
Being apart of the Nurse REI club inspired me to invest in different avenues of real estate. These nurse-preneurs are bomb and doing their thing! When you see others uplifting themselves it inspires and pushes you to do the same. I purchased 10 parcels at the Lake County auction and will be dividing them amongst the Queens in my family #taxlieninvesting #gohardorgohome...ps tasha. I wanna start a grp home! Lol
Tasha McCray what we just experienced was amazing! I can't thank you enough for walking in your purpose and bringing this group to life! We had sisterhood, love, bonding, prayer, healing and so many lasting memories , lasting friendships and sisterhoods formed these past few days! We laughed, cried and learned! I enjoyed every last person that I encountered on this trip. It was so refreshing and exactly what I need to reset and hit the ground running again! If you in this group and you serious about investing or starting a business; come to the freaking retreats! I promise you will leave with way more than you expected!
Tasha McCray thanks so much for providing the virtual opportunity! I have been watching a few if you ladies from a far a little over a year and I am grateful to see such successful women! I will admit it was a bit intimidating at first but luckily I have finally became a real "investor" and plan on turning my rental into an AirBNB. "Be Intentional" - Tasha McCray "Lift your sister up along the way"- (she spoke about AirBNB, I forgot her name!) Looking forward to more events! Get to planning Tasha!
WHAT ARE YOU WAITING FOR?
BECOME A PART OF A GREAT COMMUNITY OF HEALTHCARE PROFESSIONALS & NURSE INVESTORS.